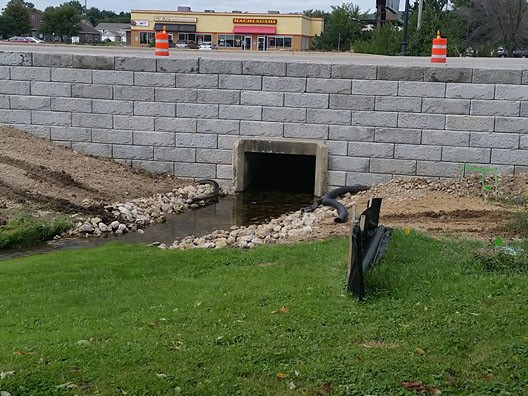 Don't Let Your Lawn Wash Away
Erosion control services in and near Rockford and Machesney Park, IL
Maintaining a lush lawn is difficult enough without the rain and wind eroding vital soils and nutrients. Protect the foundation of your landscape from washing away with erosion control services from Foss Landscapes. Poor drainage, the surrounding topography, and your soils and your plants can all contribute to erosion. Trust the experts at Foss Landscapes to identify the cause of your erosion and develop an effective plan to remedy it. Call today to request a free estimate for erosion control services for your commercial or residential property in the Rockford, IL, area.
Are you ready to have the best yard in the neighborhood?
Once you have the drainage and erosion under control, creating and maintaining a lush lawn should be much easier. Rely on the expert staff at Foss Landscapes to help you achieve your ideal landscape with erosion control, hardscape installation, yard maintenance and more. .